Hand Soap
Fill your foaming soap dispenser with warm water, drop in your soap tablet and begin your all-new, plastic-free cleaning regime.
Buy a soap dispenser once and refill for life with our soap - if you need a foaming soap dispenser, check out our starter pack.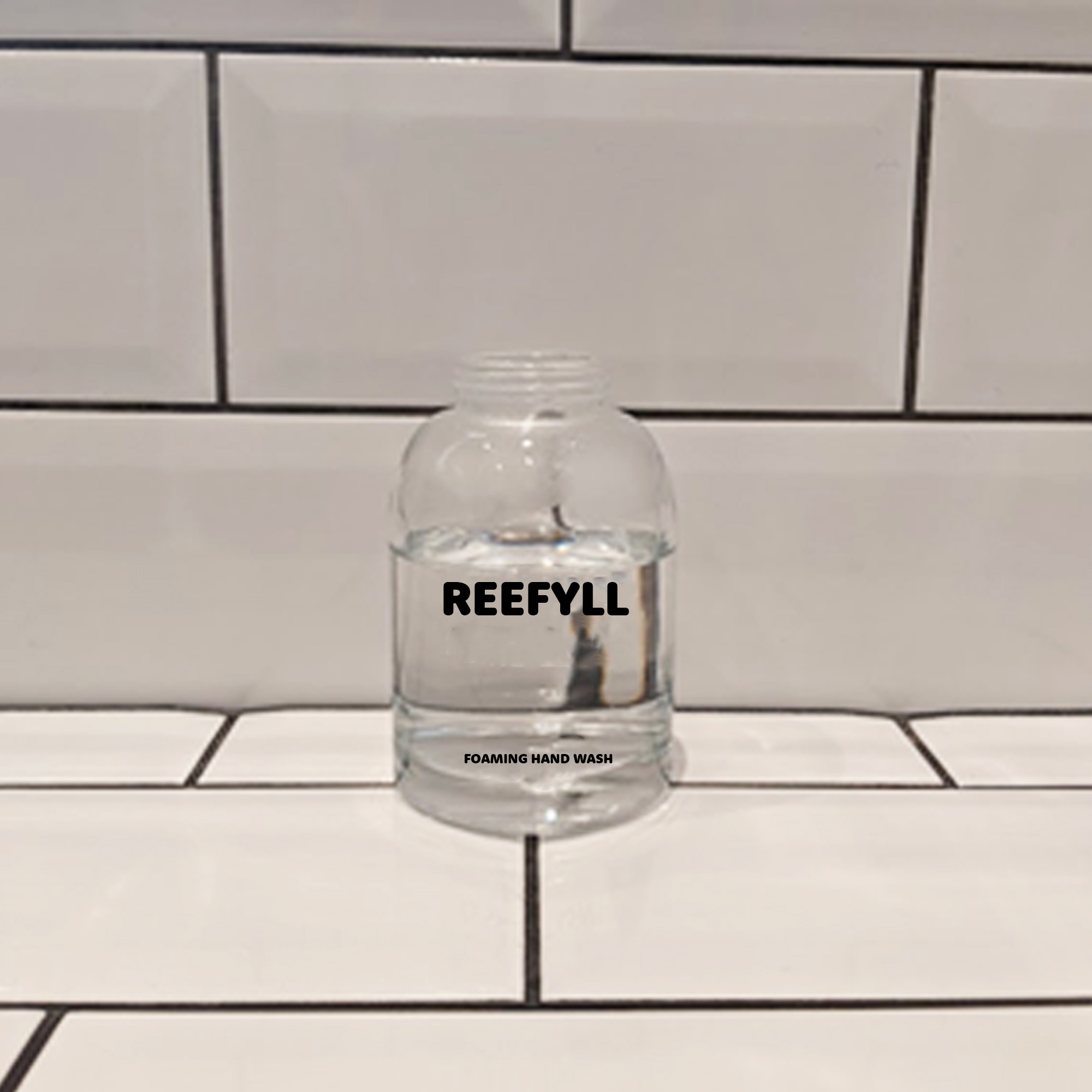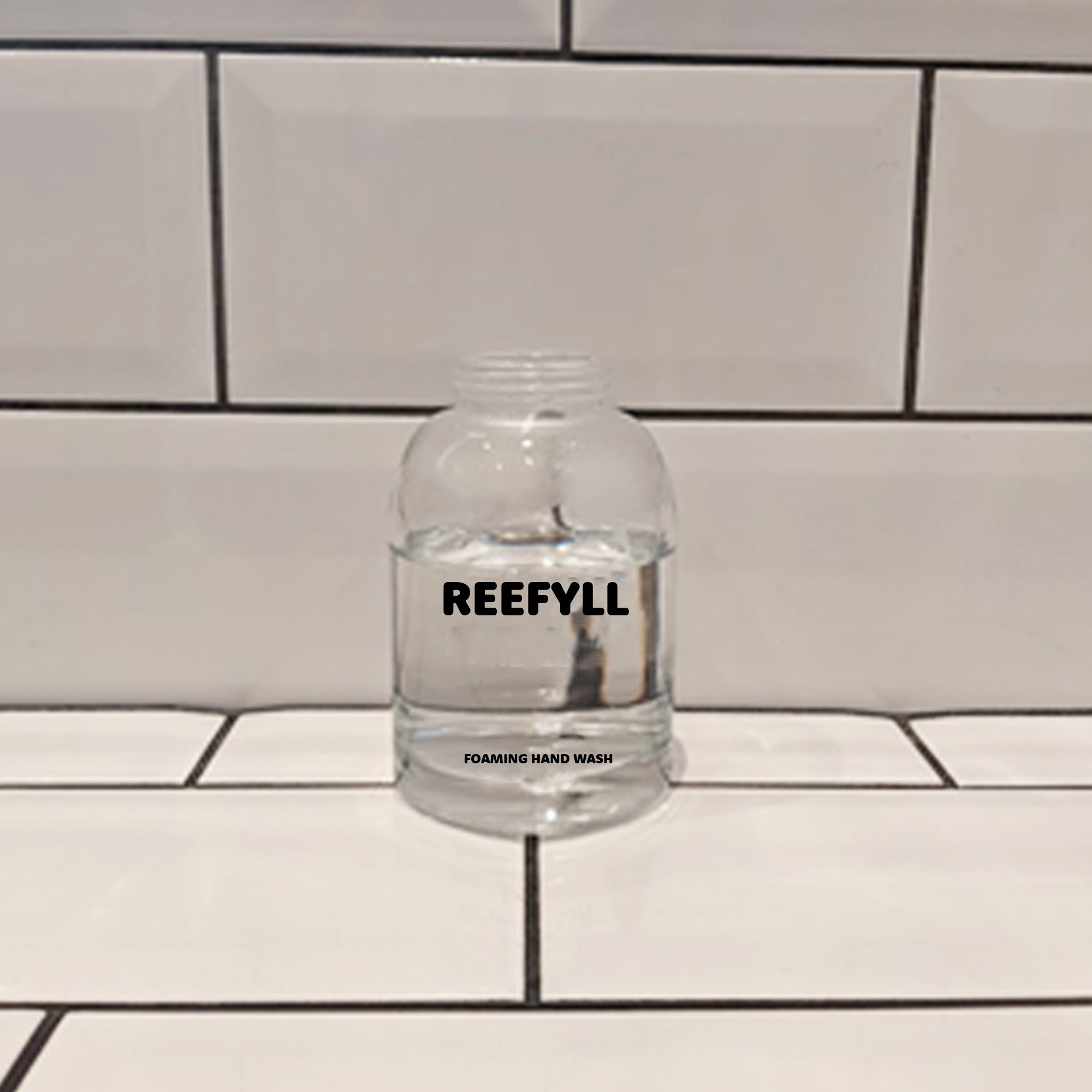 Step 1
Fill your soap dispenser with warm water - make sure it's a foaming soap dispenser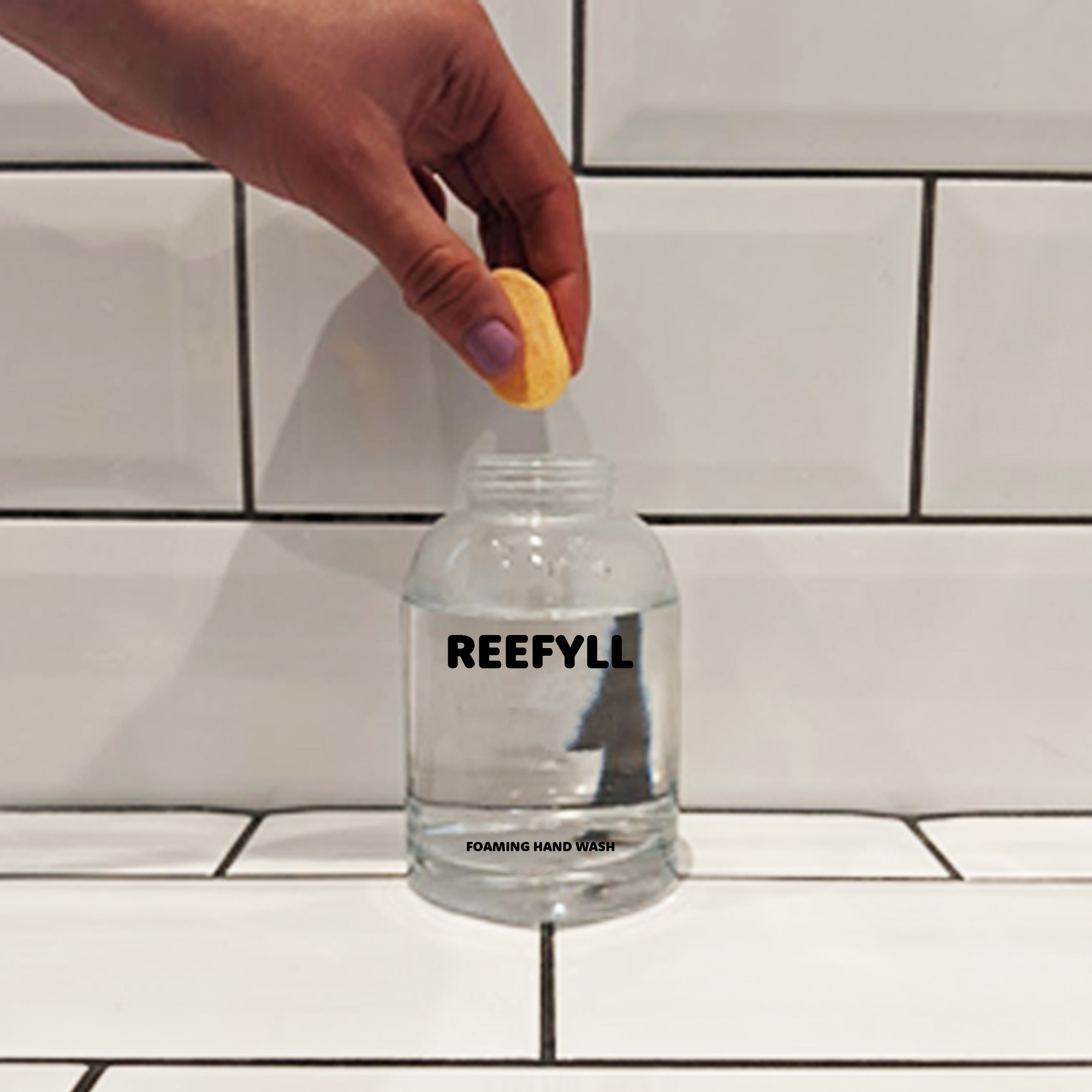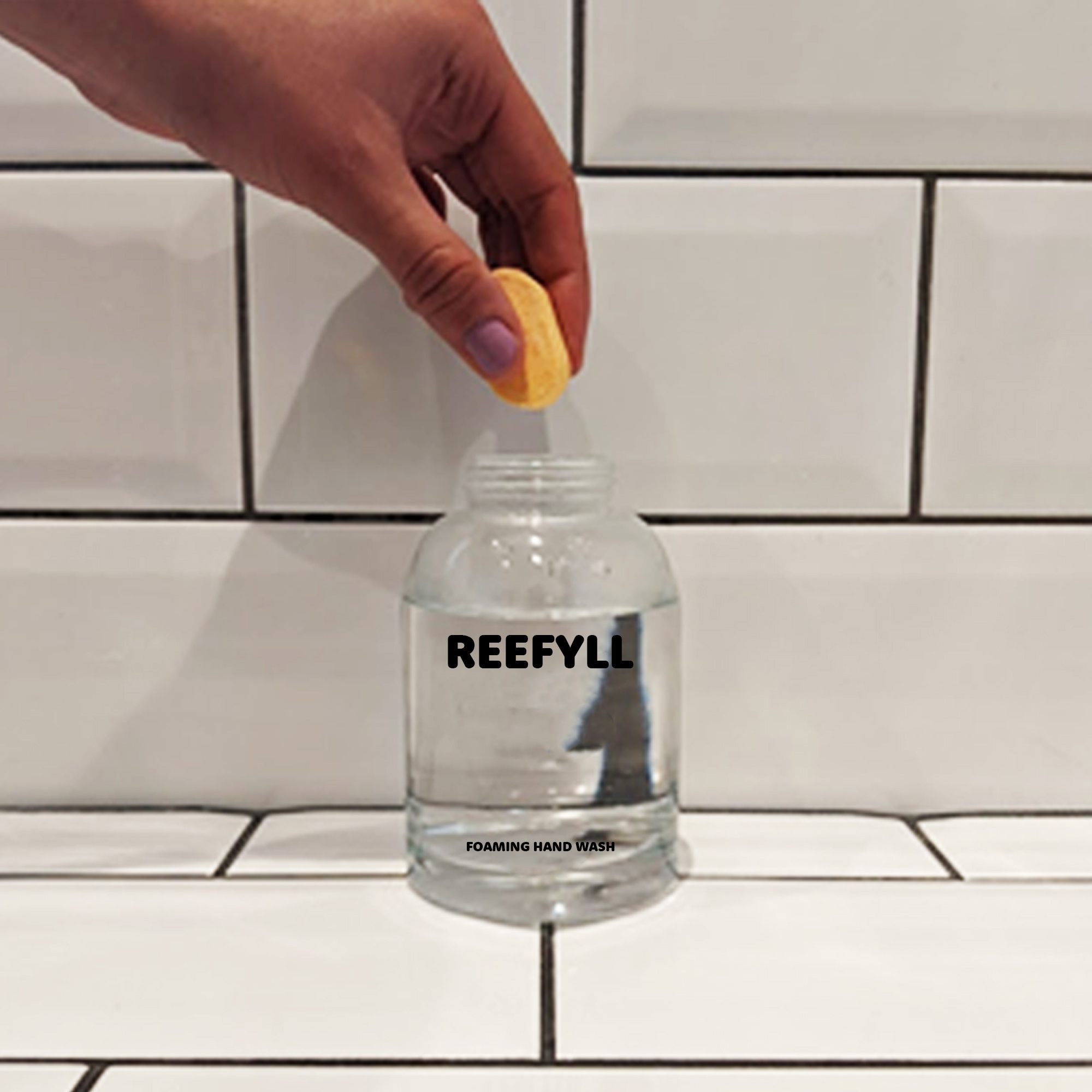 Step 2
Drop in your soap tablet and wait 30-60 minutes for it to dissolve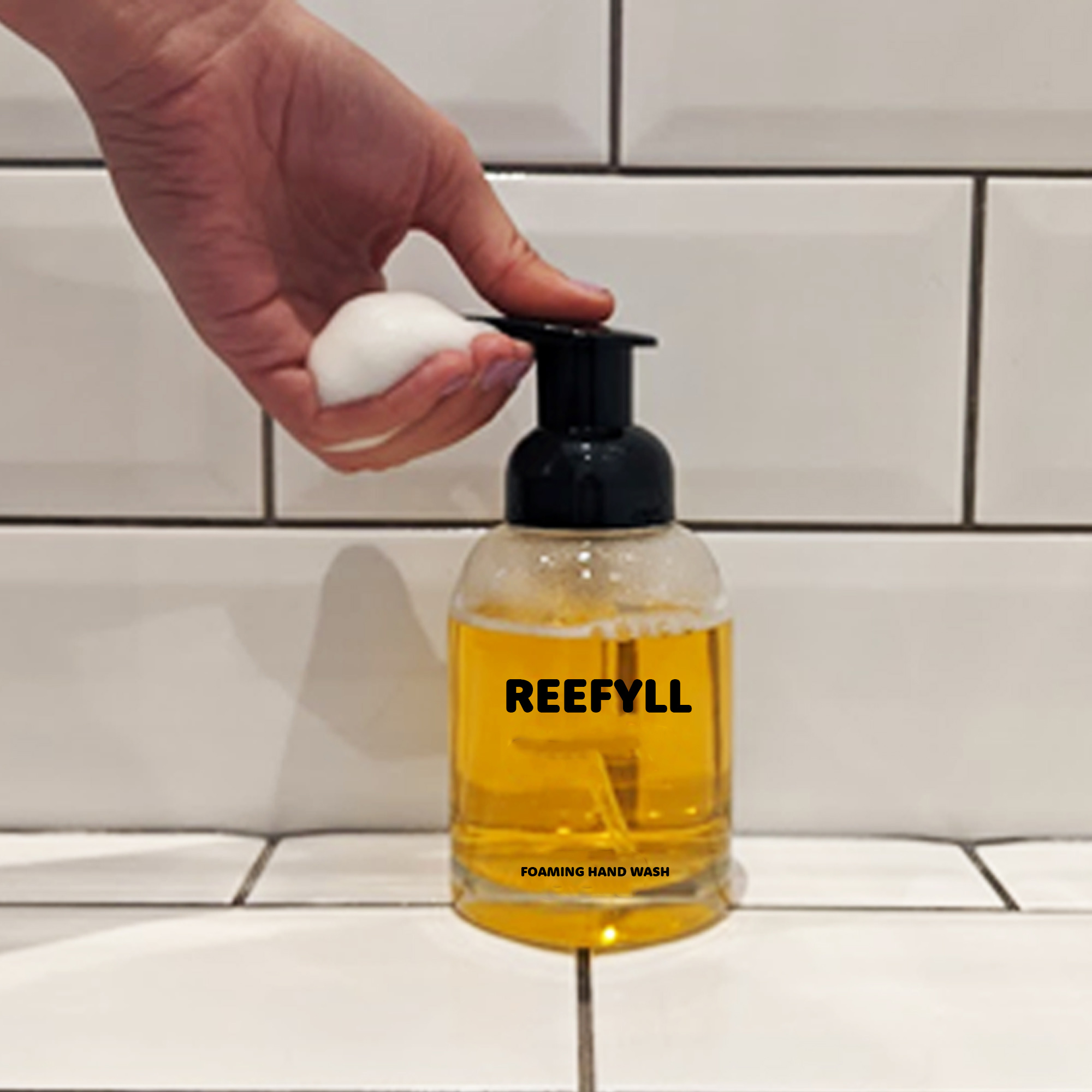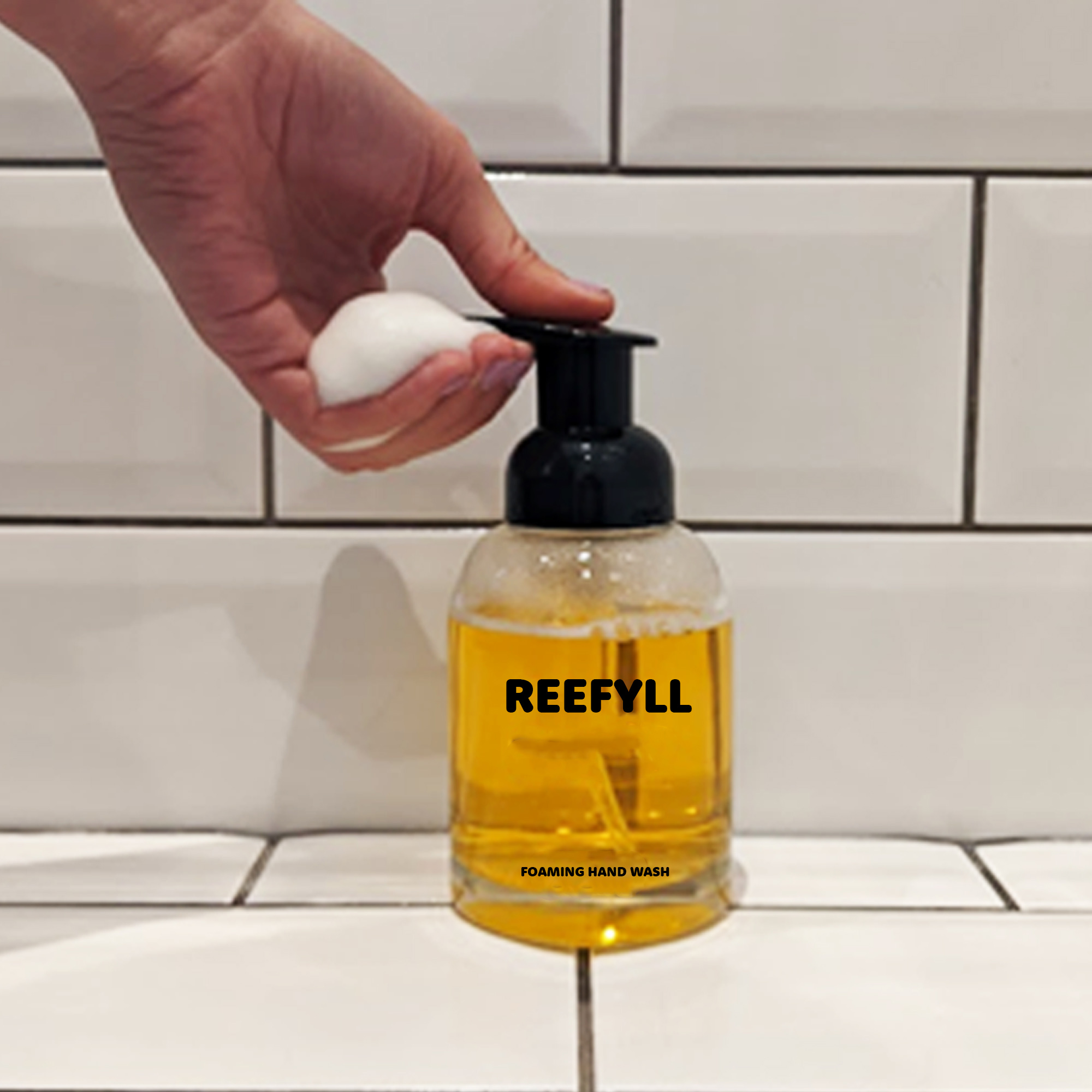 Step 3
Enjoy a rich, moisturising foam. Our refill packs are perfect for when it's time to refill
WATCH HOW OUR SOAP WORKS
Steven Spielberg, eat your heart out! Aint this the finest masterpiece you've ever seen? Have a little watch of this handy video and you'll know exactly how our all natural, zero plastic waste hand soap works.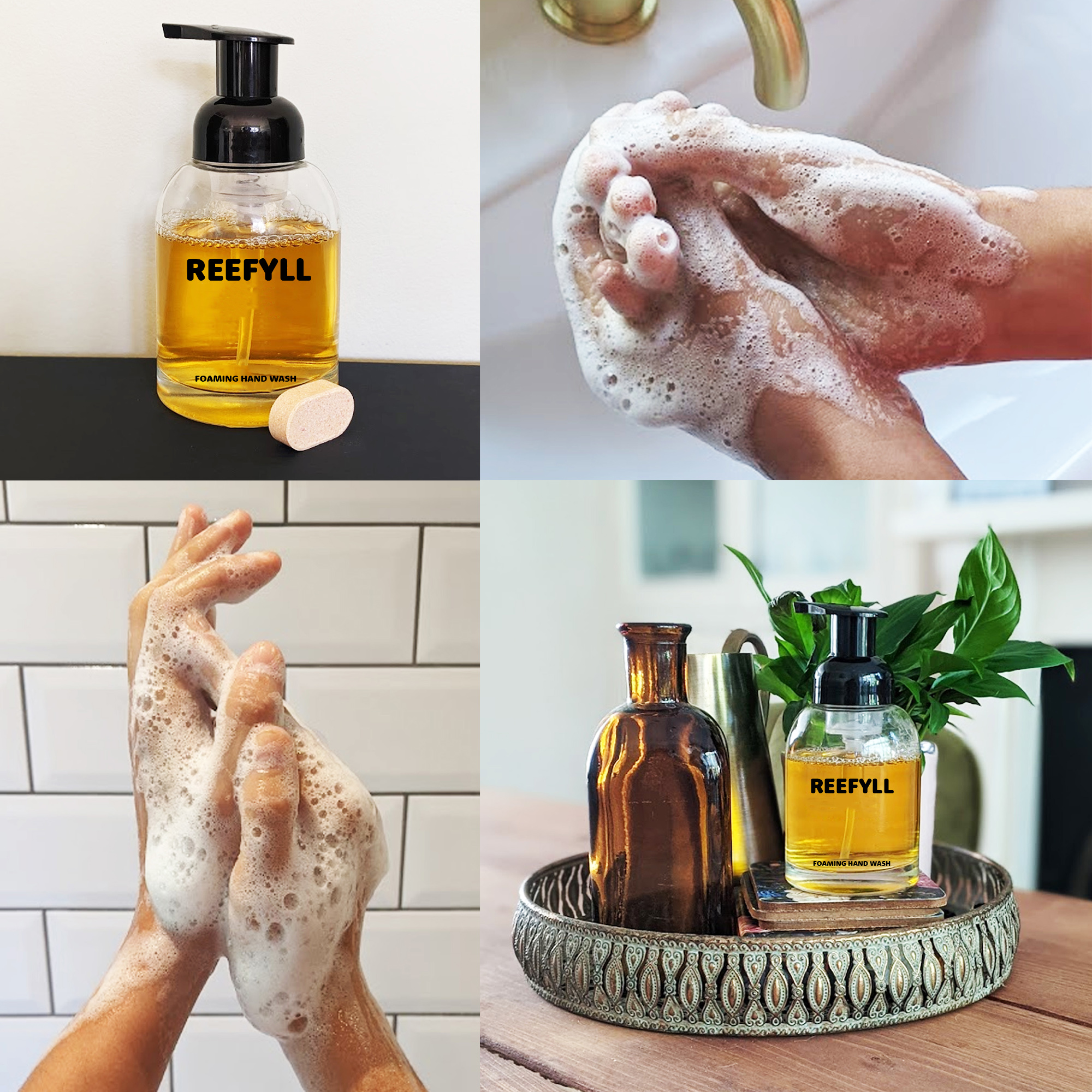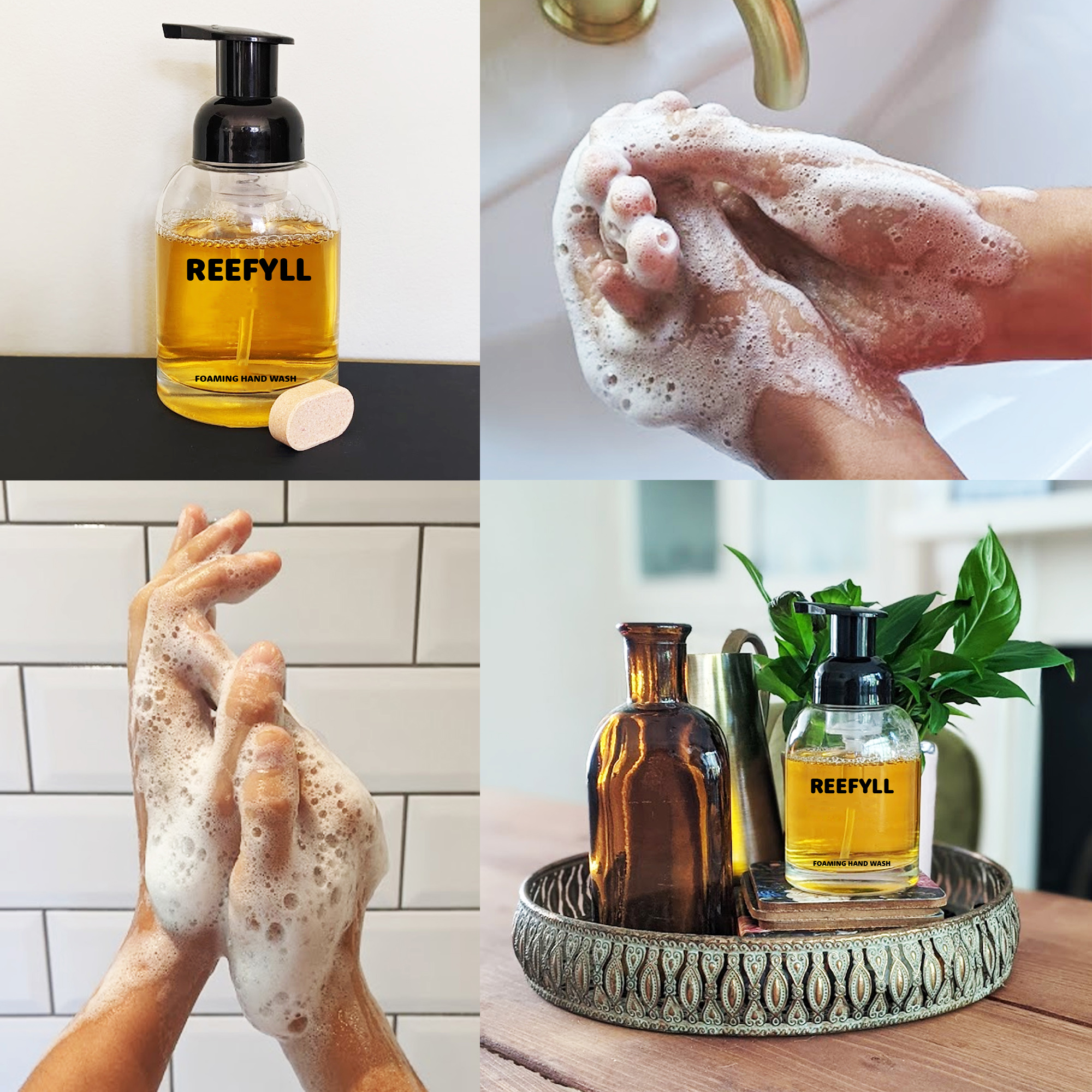 IT'S SOAP. MINUS THE PLASTIC WASTE.
It may look different to anything you've seen before, but don't let that scare you off.
It's the same soap you've always known, we've just removed the plastic and packed the active ingredients into a powerfully effective tablet.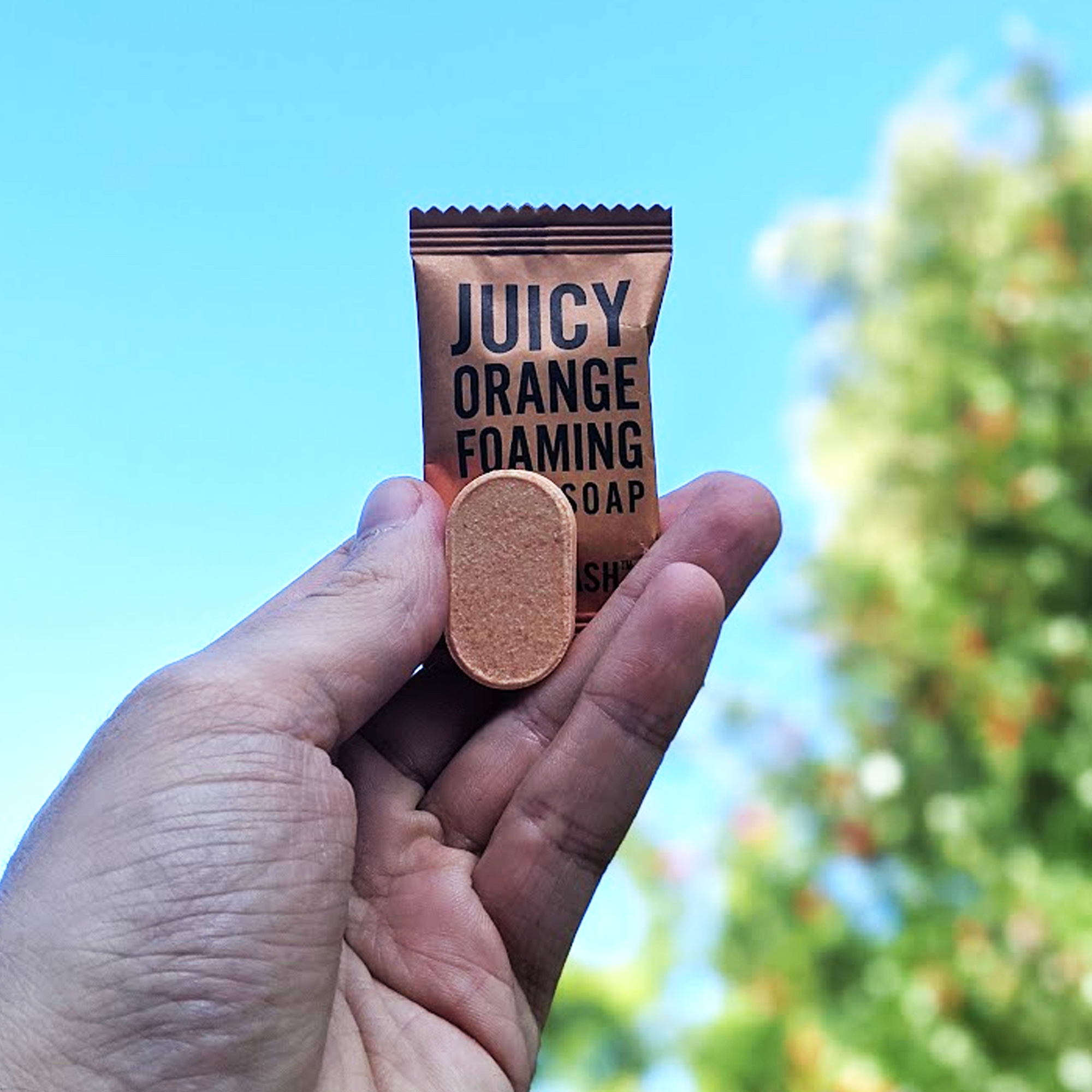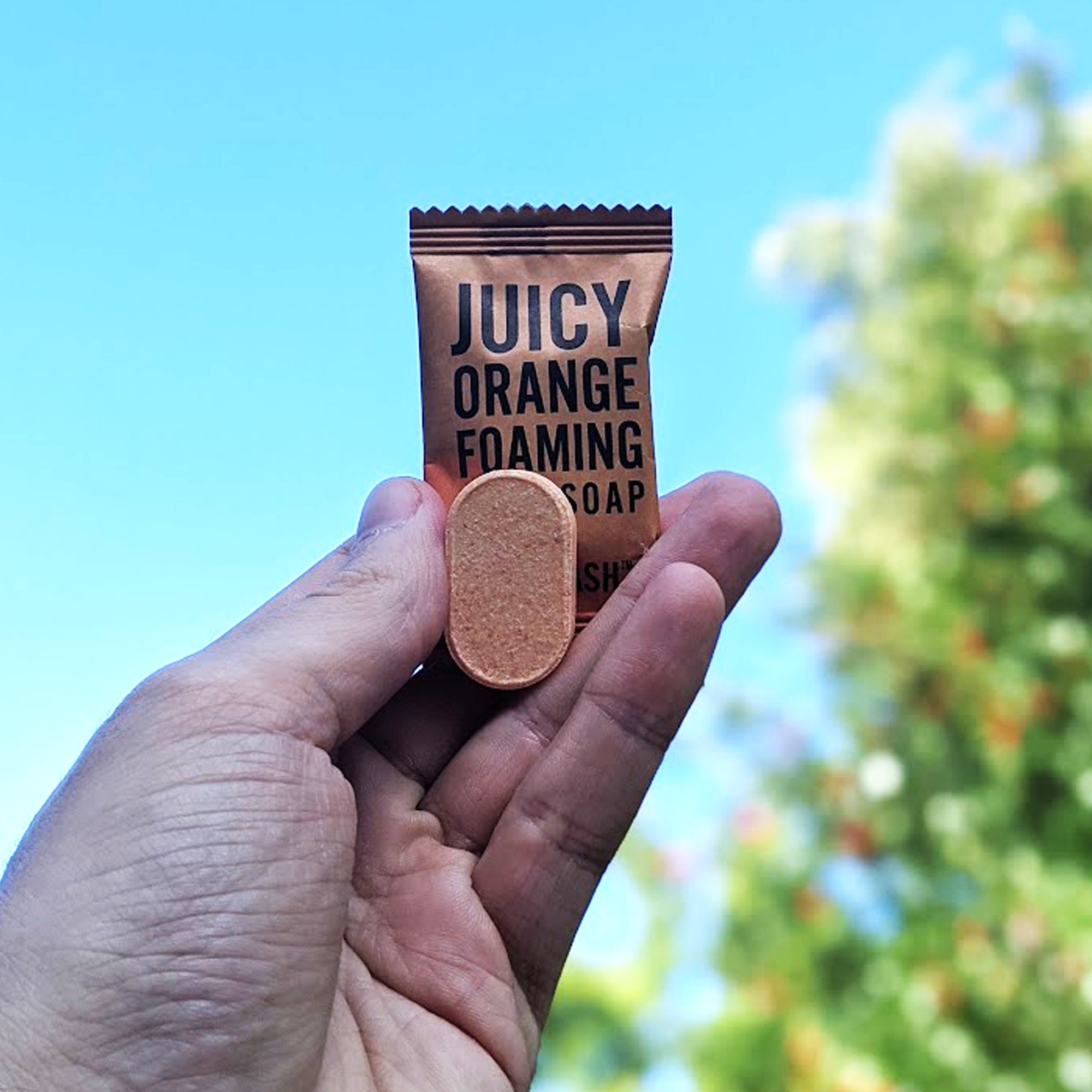 NATURALLY LIVE BETTER FOR THE PLANET.
Not only are we taking care of your skin with our richly moistourising formula, but the planet as well.
Most hand soaps you'll have bought before are up to 95% water, where we don't use any. While 1 lorry of our hand soap is equivalent to 12 lorries of these brands.
What does this mean? We're significantly reducing our carbon footprint with far less transport required.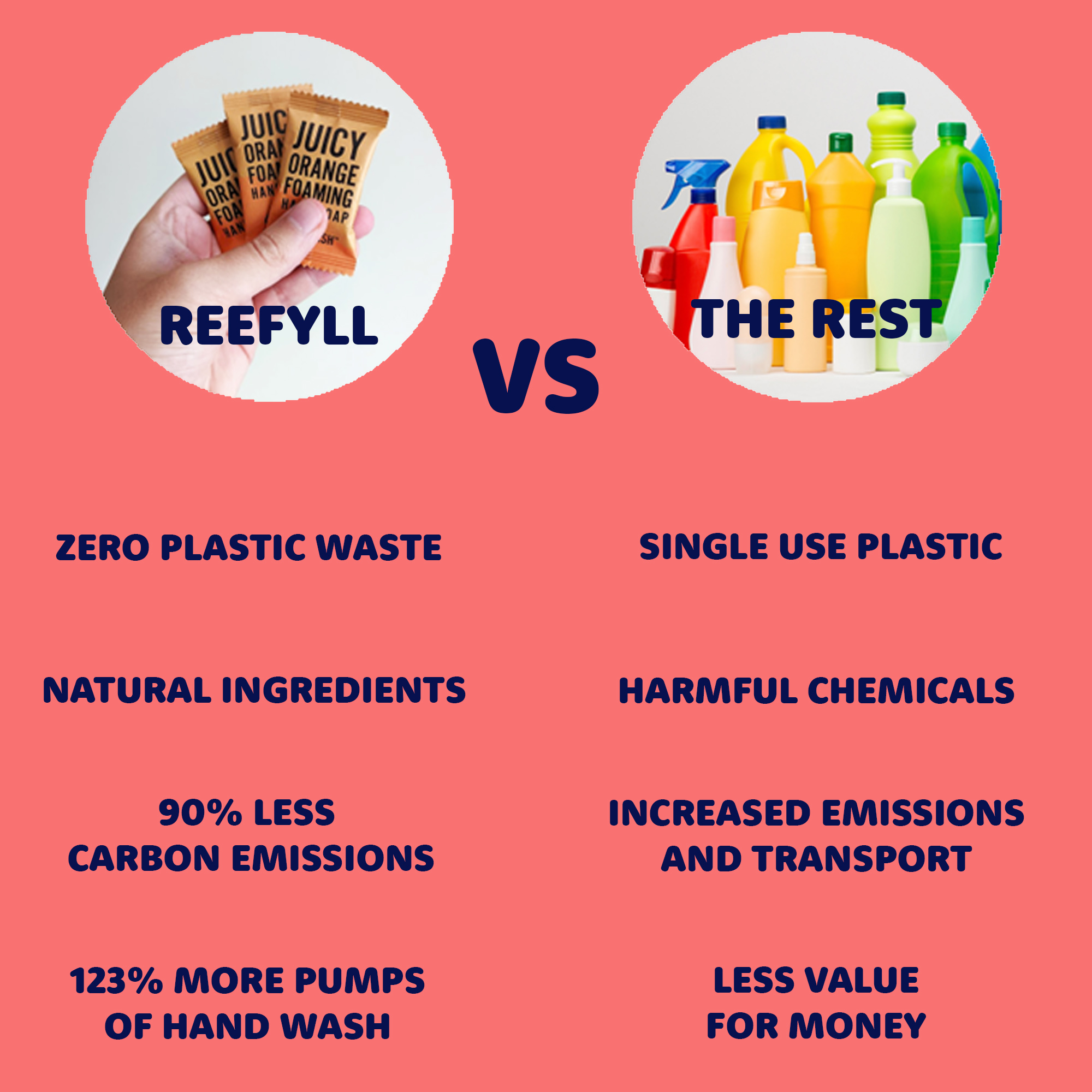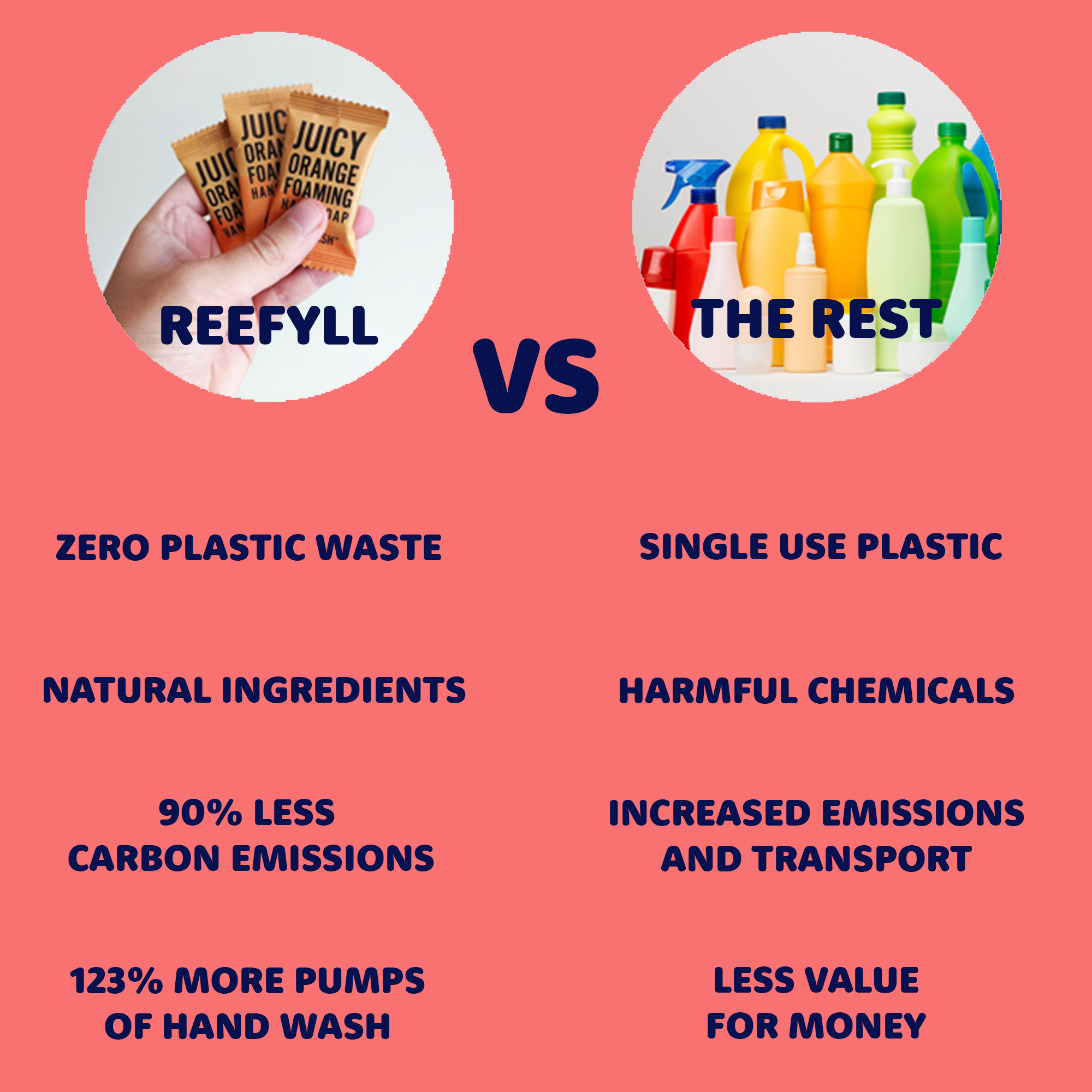 BY 2050, THERE WILL BE MORE PLASTIC THAN FISH IN THE OCEAN.
Personal care products contribute 20-40% of global plastic waste. Why aren't we doing anything significant about it? We decided this needs to change.

You can help us put an end to single use plastic, starting with our hand soap. It might be one small change, but imagine thousands, if not millions of them together.